MyInfo 7.3 is here! This feature update adds multiple application windows, expandable note editor and many usability and performance improvements.
Multiple App Windows
Did you ever wanted to compare two notes content visually? Maybe refer to a note with glossary terms while working on other notes in your thesis? Or have your personal and your work notebooks open at the same time?
Now you can do that! MyInfo lets you open as many application windows as you want.
The best part - MyInfo will remember all open windows between sessions, so you don't have to reopen them manually.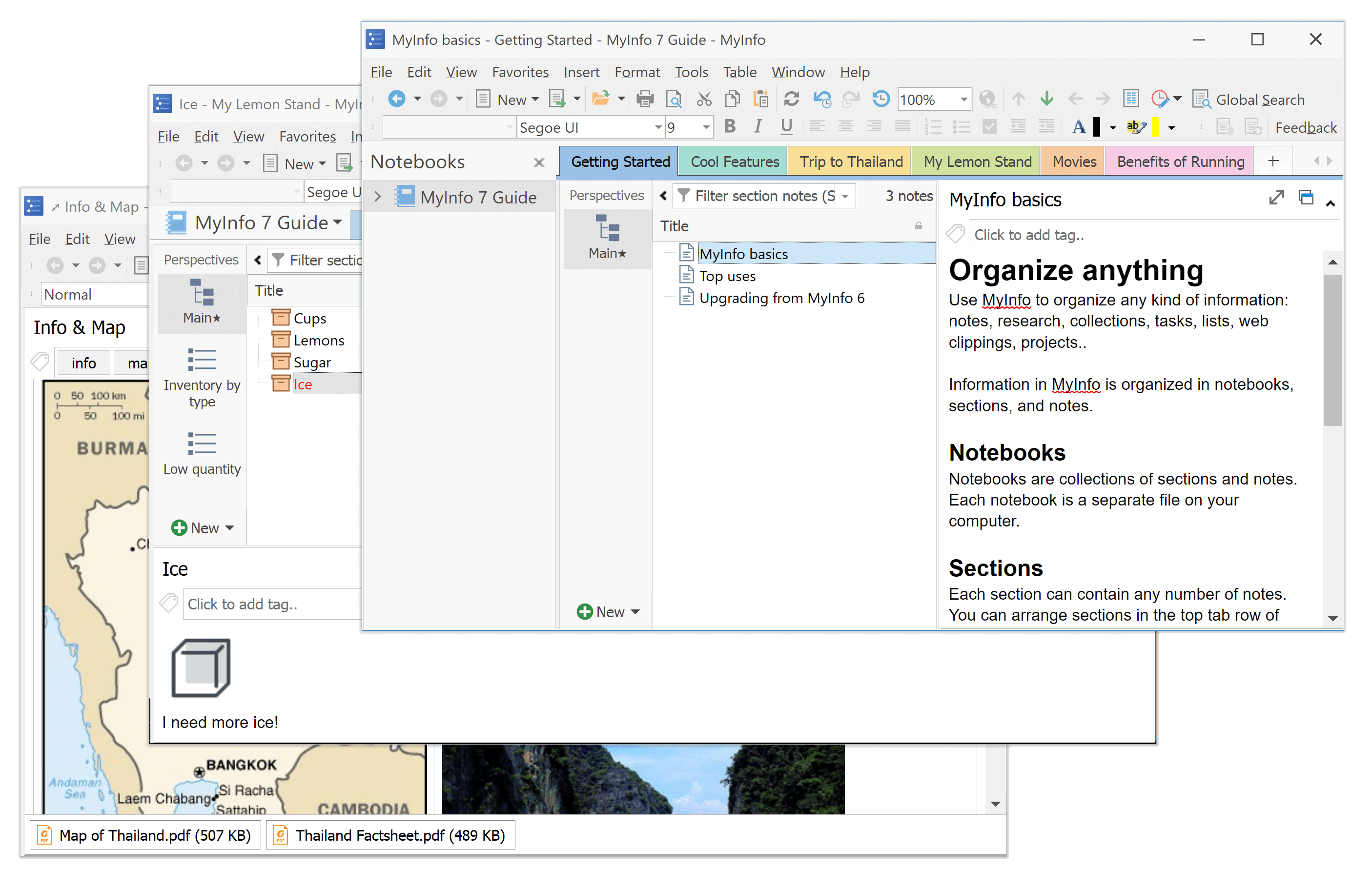 Expandable Note Editor
You want to focus just on the active note? Just click the Expand Note Editor button! When note editor is expanded, all unrelated panes and UI elements are hidden.
Performance & Usability Improvements
We've worked hard to make the text editor behave smoothly even for large notes. Typing in notes with long texts is now much faster and more responsive!
We've also made many smaller fixes and added a couple of tweaks to make your daily easier.
All Changes
See the full list of changes in MyInfo 7.3
How do I get it?
Want to try out MyInfo 7.3? Grab it here:
The trial is fully functional for 30 days, so you have a plenty of time to play with it.
If you are a registered customer, you will receive download links for your licensed copy of MyInfo 7.3 in your email inbox.